This invitation was a truly custom one! The mailing label was inviting guests to Emily's Eatery, which is the overall theme. Be sure to check back to see other elements I created for this Bat Mitzvah celebration!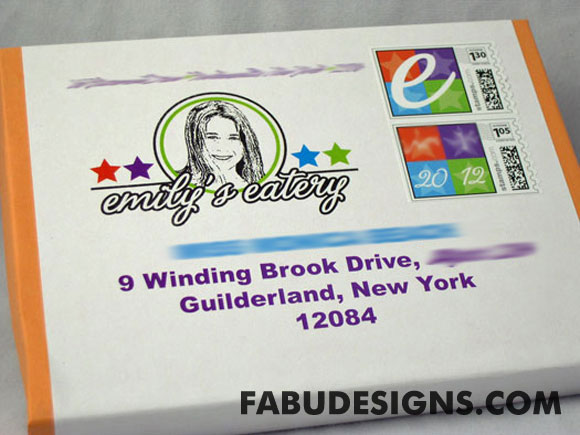 Mailing label with custom stamps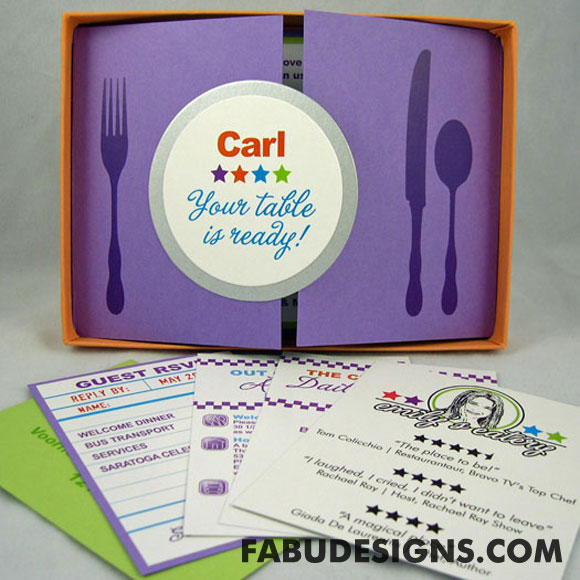 Outside of folder with personalized tag with recipients name. Inserts included a rsvp that was fashioned after a traditional guest check from a restaurant!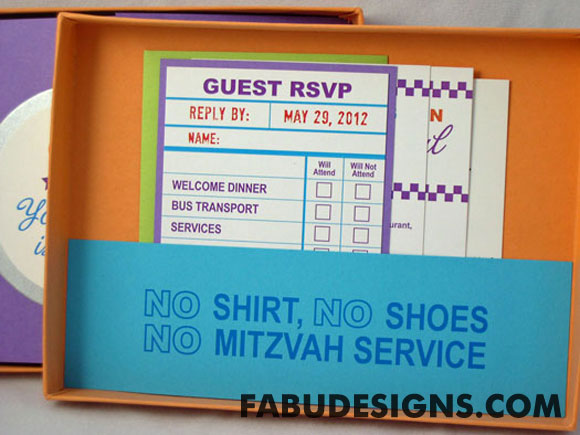 Inside top of box. All inserts were neatly stacked behind a pocket with a more "untraditional" saying!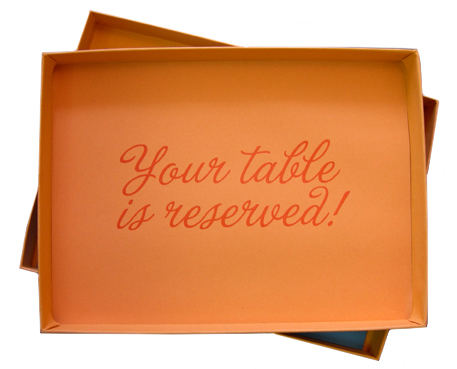 When recipient took the invitation out of the box, a surprise was awaiting them!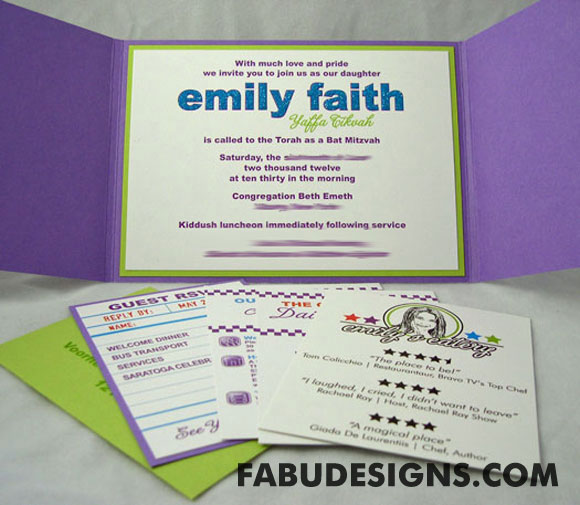 Invitation verbiage was more of a traditional look, but hand embellished blue glitter!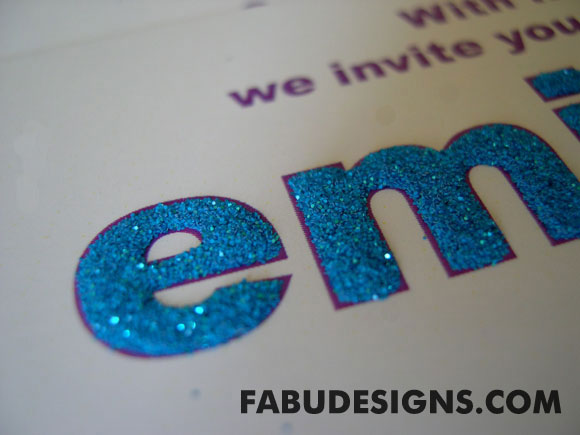 Close-up of hand applied glitter.
If you are interested in getting a truly custom invitation, please contact FabuDesigns.com for a complimentary consultation!