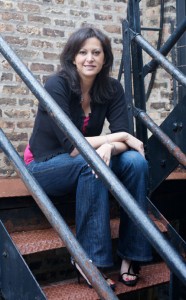 My career started out in sales, but wasn't fulfilling my creative side. So, in 2001, I co-created an upscale invitation company with a friend of mine. We designed and manufactured custom invitations and accessories for any type of event. In our 8 years of business, we were featured in InStyle Magazine, US Weekly, IdealBite, ABC's The View and was invitation finalist on NBC's TODAY Show Throws a Destination Wedding in 2004.
Today, I am a freelance designer that has a unique, creative flair, and more than two decades of graphic design expertise. With a background that spans brand strategy and identity, logo development, web design, social media and event branding, I help my clients present a polished, cohesive brand experience throughout all channels of marketing, online and print.
If you are interested in any of my product offerings, please send me an email.
Have a fabu-lous day!