The above logo was created for Rachel's Bat Mitzvah, which was celebrated in March. She loves art and wanted it to be colorful and bold. As you will see, the logo was used throughout the night in many different ways! To see all of the Mitzvah ideas used at this event, please visit, The Brenner Mitzvah Spotlight on MitzvahMarket.com!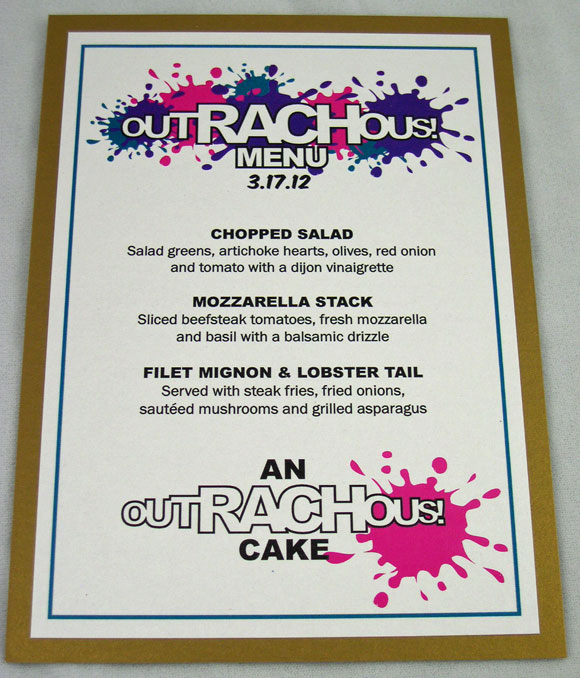 Menu Card for Adult Tables. Shimmer White on Shimmer Antique Gold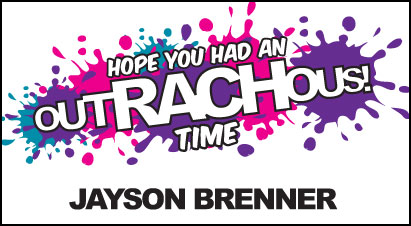 Favor Tags that were hole-punched and were attached to a bag that had sweatshirts in them.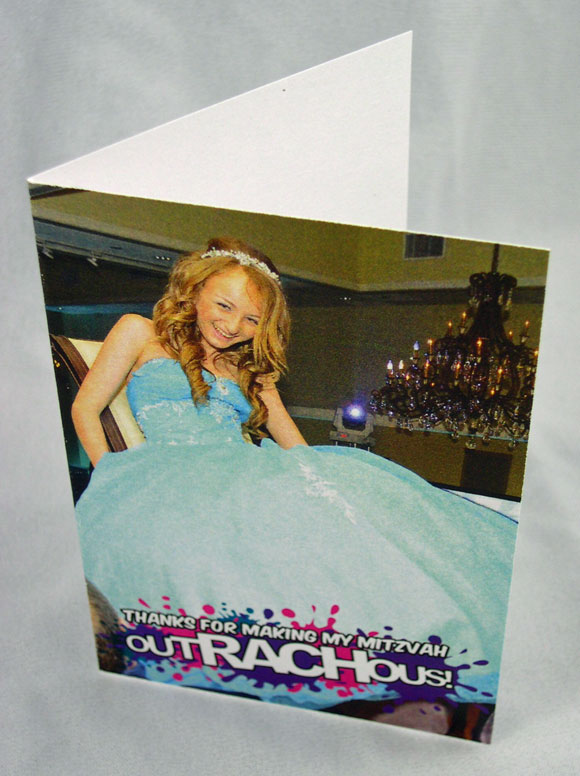 Picture from the event printed on shimmer white paper stock. Photo from Simon Elliot Events.