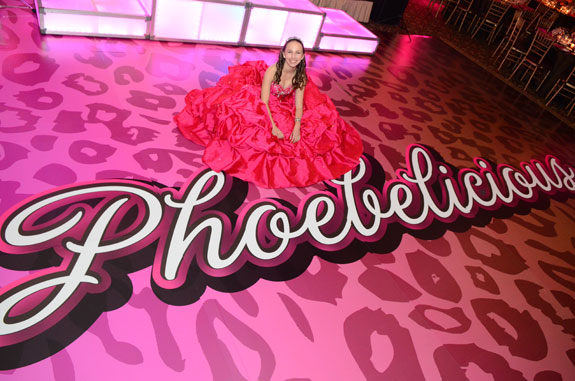 The entire dancefloor was wrapped with a skin of Phoebe's logo! What a statement! (insert a cheetah growl!)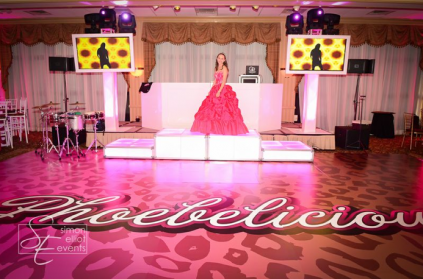 View of entire dance floor with stage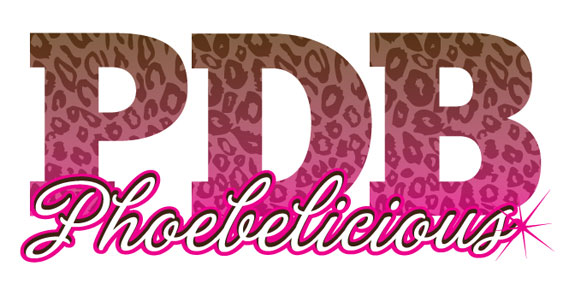 A variation of Phoebe's logo. The PDB (her initials) were displayed throughout the event.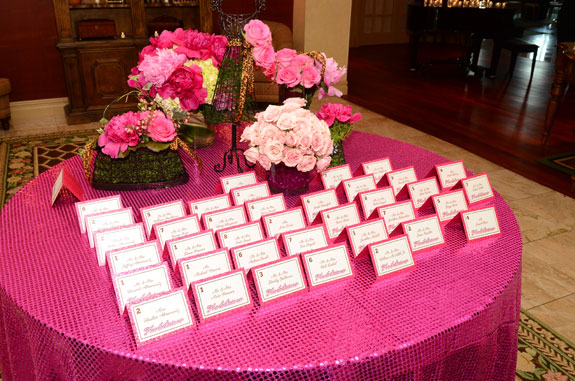 Table shot of her adult placecards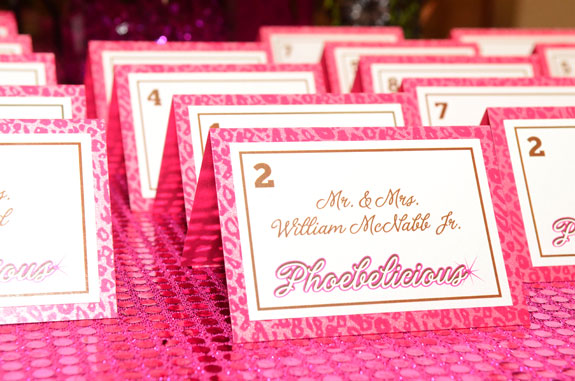 Close-up of placecards. I used azalea stardream paper with custom cheetah pattern for backing and pearl stardream paper for top layer.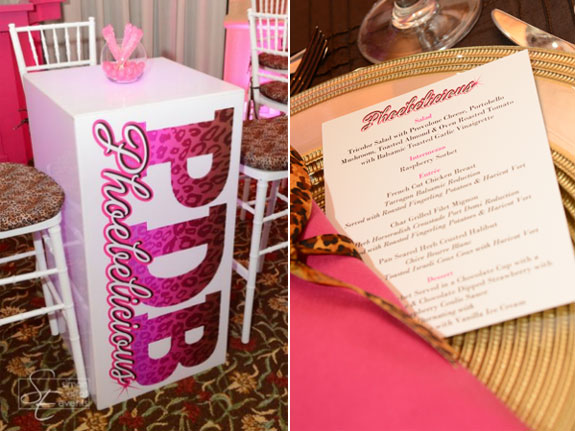 On left: Phoebe's logo on a custom high boy for the kids lounge. On right: Her logo incorporated into the menu.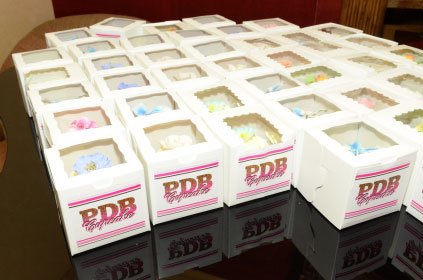 It wouldn't be a Phoebelicious event without a cupcake at the end of the night!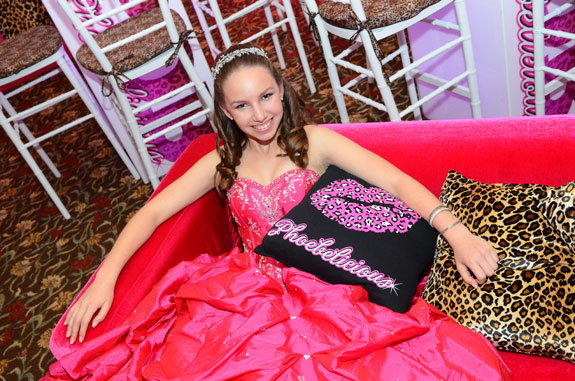 The Bat Mitzvah girl, Phoebe relaxing with a few custom pillows that were created for her event.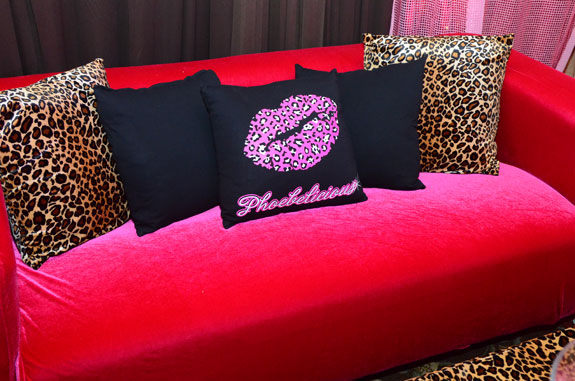 All photos courtesy of Simon Elliot Events…truly an innovator of Bar and Bat Mitzvah events!