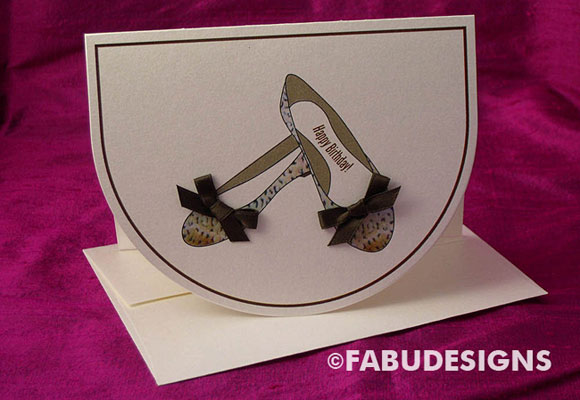 This is what you wear after telling yourself never again and shove the high heels in the back of the closet!
Don't forget to wish the casual gal a happy birthday!
DETAILS:
The heel of the shoe says, "HAPPY BIRTHDAY!".
Hand-embellished with 2 handmade tiny chocolate brown bows.
The card measures 5.25″ x 4.125″ folded with a rounded corner. The inside of the card is blank.